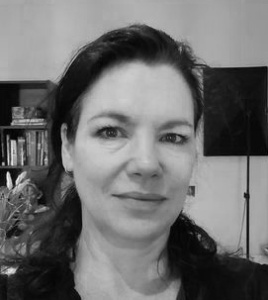 __________
Tatiana's short films and screen works have seen audiences in Australia, Europe and America. Screening highlights include European Media Arts Festival (EMAF) 2007, VAD Spain 2006, Transmediale Berlin 2002, Aspen, Palm Springs (2007), the Santiago Biennale 2003, HollyShorts, MIFF and St Kilda Film Festival.  In 2006, she wrote and produced Tropfest finalist short film Last Stop.  Her 2021 film Amissa Anima is currently screening Internationally, winning Best Director in Italy,  Best Short in Athens and an audience award at Maudit 2.0 LA, amongst other awards and nominations.  A number of her short form scripts have done well in local and International competitions. In 2014 she completed a Masters at the Victorian College of the Arts with a psychological thriller that screened with HollyShorts.  She has been a sometime actor since 1986. Tatiana has worked with not-for-profits and Aboriginal organisations, developing collaborative digital stories and resources. She holds a Bachelor's degree in Psychology and Visual arts from The University of Melbourne.
Tatiana Doroshenko' profile on IMDB
Tatiana is a first generation Australian. Her parents immigrated from Poland and Ukraine after the second world war as displaced persons.  Her mother and father were professional artists, classical and modern dancers, active in the pioneering years of Australian Dance and the early days of Aussie television.