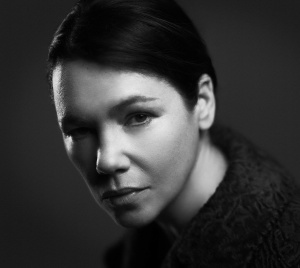 Tatiana's teams are comprised of a wonderful collection of  film and television professionals and artists. They work in mainstream television and feature and artistic productions and are always happy to work on smaller projects like yours.
__________
Tatiana's short films and multi-media projects have screened and won awards at festivals in Australia, Europe and the US.
In 2014 she completed a Masters at the School of Film & Television Victorian College of the Arts with a 22 minute narrative thriller called Earth that screened at the TCL Cinemas Hollywood with HollyShorts monthly program in December 2015.  2016 saw her music video Soon play at the main HollyShorts festival and Made In Melbourne festival.
Her short film Amissa Anima is in pre-produciton. The screenplay was long-listed for the Australian Writer's Guild Monte Miller Award and is currently a finalist in the Global Script Challenge: Best Overall Script at the Oaxaca Film Festival in Mexico. 
In 2013 she wrote and directed the short Amon and produced a 50 minute documentary, The Forest For The Trees, that premiered at Lorne Film.  Her short comedy horror script Negative One scored third prize in The Terror Film Festival in Philadelphia in 2012 and was short listed for three screen writing competitions.
Her experimental film CamGirl screened at the European Media Arts Festival (EMAF) 2007, VAD Spain 2006, and The Int'l Fest of Cinema and Technology in Florida and LA.
Her Interactive drama Shot from her grad dip at the Victorian College of the Arts won the Poitiers International Film Schools Award for new media in France 2001, an ATOM award, and exhibited at Transmediale Berlin 2002, the Santiago Biennale 2003 and Australian new media festivals.  Tatiana received AFC funding in 2007 to develop shot/exploitationcam.com for broadband delivery.
In 2006, she co-wrote and co-produced the Tropfest finalist short film Last Stop.  She has also been a sometime actor since 1986, performing in small scale projects and comedy numbers.
Tatiana has many years experience working in the community and Indigenous sectors, developing collaborative short documentaries and digital stories.
Tatiana is of Polish, Russian,Ukrainian ancestry.  A first generation Australian, her parents immigrated after the second world war as displaced persons.  Her mother and father were professional classical, folk and modern dancers, active in the pioneering years of Australian Dance and the early days of television in Australia.  Tatiana holds dual Polish-Australian citizenship.  
---
Memberships
Australian Directors Guild (ADG)
Australian Writers Guild  (AWG)